17 + 18 + 19 June 2016
11th International Seminar: C4 homeopathy
Plants and the biochemistry of emotions.
Alize Timmerman and Michal Yakir.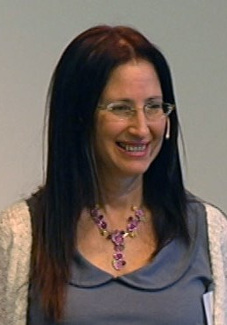 The C4 homeopathy and the Development stages in relation to homeopathy have been developed at the Hahnemann Institute.
Since 1998 we organised lectures around the theme: Oneness and Seperateness.
These development stages beautifully match the developmental vision of the plants in Michal Yakir's table of plants.
Therefor we have invited Michal to develop together a deeper understanding of the emotional drama so we can come to an ever more profound method of prescribing and helping people further in their life's journey.
Plants can heal and integrate hidden emotions which influence our system in a negative way.
Plants can help us to make our body flow in a healthy full dimension, so we can use our spirit to a greater freedom of life.
Triturations are part of our seminar as a deep learning proces for ourselves and for our practise. Triturations brings us to the Source information of the plant.
By Deep Listening to the revealing Knowing of the plant we heal and we can give the Healing Knowing to our patients.
We will study from the Table of plants more on the right side the 3th 4th 5th column:
Nymphaeales: the Lotus
Dillenids: Malvales and Theales: plants as Hypericum, Thea, Tilia
Asterids: Solanaceae and Borraginaceae and Umbeliforales: Plants as Symphitum, Asafoetida, Aethusa and Cicuta.

To create the right atmosphere within the group of participants, we aim at people attending from all over the world.
And the number of attendants will be limited to 40 max.
Take a look at YouTube to have an impression of the seminar in 2015
https://www.youtube.com/watch?v=S_acNdaBNDY
The seminar will be held on 3 days.
The seminar fee of € 330,00 lunches and drinks during the breaks. For 2 days 220,00 euro
Fee's can be transferred to: E 300,00 paid before 1 June.
ABN AMRO bank, The Hague IBAN: NL91ABNA0516892134.SWIFTCODE/BIC: ABNANL2A Account of A.W.Timmerman, The Hague
After June 7, 2015 no refund will be possible
The Hahnemann Institute of the Netherlands offers in-service training to advanced students in Homeopathy and to practising Homeopaths.
The institute was founded in 1988 and has built an international reputation of quality and state of the art Homeopathic lecturing.
Each year over 90 students and practising Homeopaths attend the courses; while a great number of participants attend the seminars the Institute organises yearly with outstanding foreign lecturers. Alize Timmerman, director of the Institute, is a well known teacher of Homeopathy, who lectures all over the world at universities and colleges, conferences and seminars.
The Institute is conveniently located in The Hague, in the vicinity of the Central Station, the shopping area of The Hague and the beach and dunes at Scheveningen. Participants can find good and low-cost lodging at several hotels in the neighbourhood, on walking distance or easily to reach by tram and bike.
We advice the www.hotel.nl
The Institute is located at the Jan van Nassaustraat 111,
2596 BS The Hague, The Netherlands
Phone +31703280862
+31703280862 sms +31648353992
+31648353992
E-mail: hin@hahnemanninstituut.nl
website: www.hahnemanninstituut.nl